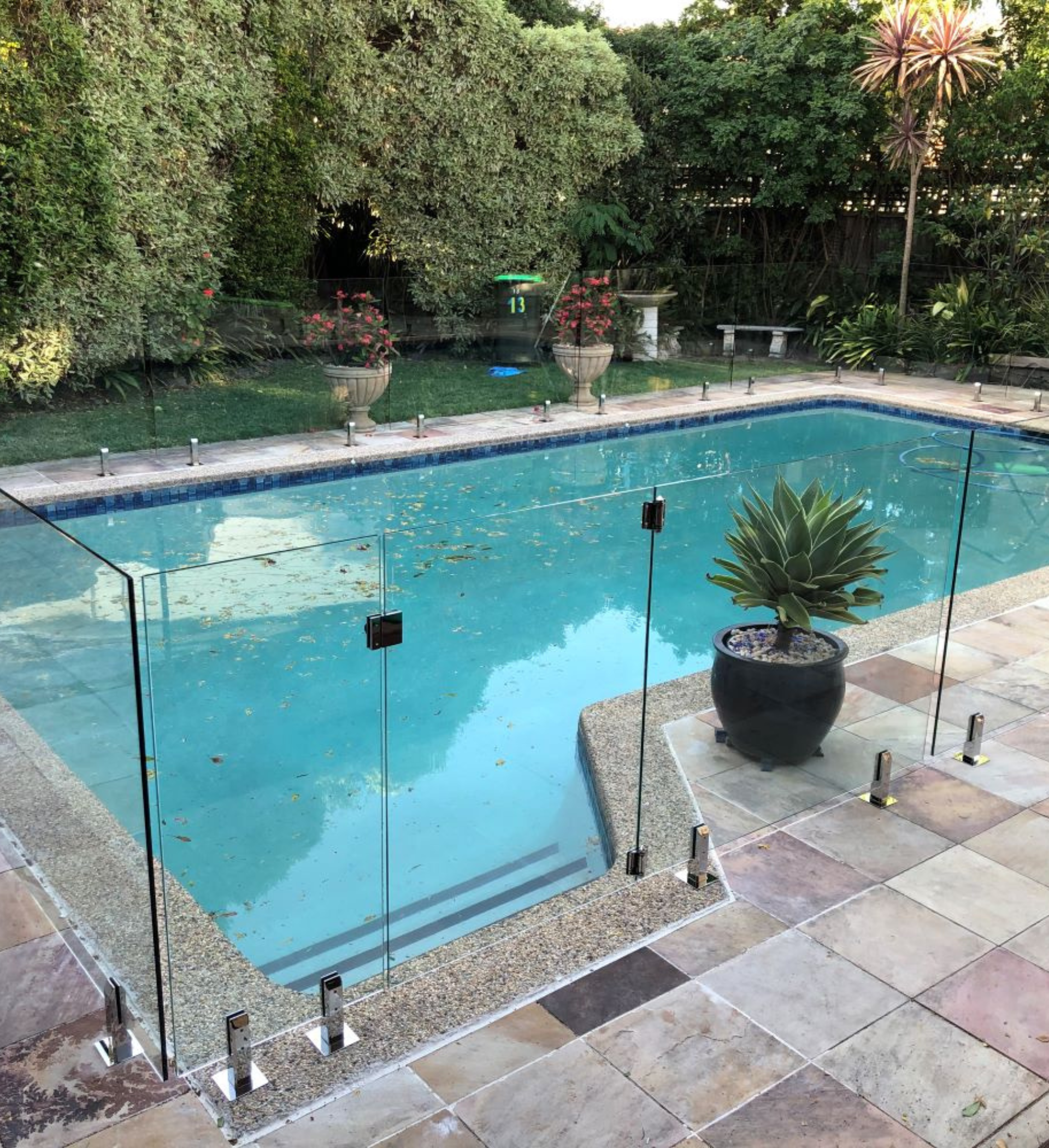 Pioneering DIY Glass Pool Fencing Supplier in Perth
Embodying prominence in the domain of glass pool fencing suppliers across Australia, Perth Glass Pool Fencing Solutions reaches every corner, spanning numerous states and major capital cities. Within our diverse collection of Glass Pool Fencing products, a solution ideally suited to your property awaits discovery. With a legacy exceeding two decades, our team's seasoned expertise ensures not only a fitting choice but also a seamless journey towards a safe and elegant pool enclosure. Count on us as your trusted partner in transforming your poolside vision into a reality that exudes both aesthetic charm and uncompromising safety.
JayMarc's On-Line quoting page was very efficient and easy to use, great service and communication, quality products and fast delivery. I would highly recommend them.
Very good to deal with, had several companies quote and they were the most reasonable. The pool fencing looks great and they did exactly what we wanted and no issues with the work.
Purchased our Glass Pool Fence via there online system. Quote arrived with in minutes which we ordered off. Materials arrived in a few days to our house. Extremely easy to deal with and would recommend them to all my friends
JayMarc's On-Line quoting page was very efficient and easy to use, great service and communication, quality products and fast delivery. I would highly recommend them.
Great to deal with. My pool fence looks awesome. Would highly recommend the company.
I filled out the online form and with-in minutes I had the quote. I was then called the next day by there helpful staff as I made a mistake. We corrected it and the order was at my house later that week. These guys know there stuff!
Call us today to get a FREE quote.
Tailored Solutions for Every Project
Recognizing the individuality of each project, we're committed to offering a diverse array of products and services that perfectly align with your distinct requisites. Whether you seek a personalized solution or a ready-made option, our range encompasses your needs. Should you find yourself uncertain about your requirements, our approachable team stands ready to provide guidance. We collaborate closely with you to uncover the optimal glass pool fencing answer for your endeavor, ensuring not only timely completion but also adherence to your budget.
Intrigued? Get in touch with us today to initiate a conversation about your forthcoming project. Experience firsthand the difference that our expertise and dedication can make in bringing your vision of a stunning glass-enclosed pool area to life.
Comprehensive Solutions
Our unwavering focus centers on delivering holistic solutions that cater to your every requirement. With a steadfast commitment to exceptional customer service, we guarantee access to the finest glass pool fencing supplies available in Australia. Our ethos revolves around providing a FREE, no-commitment consultation that empowers you to make informed decisions. Reach out to us today, and let's embark on the journey towards realizing your vision.
Emphasis on Quality
Eminence defines our approach as we source the crème de la crème of both local and international products. We take immense pride in exclusively collaborating with factories that uphold the pinnacle of quality. These establishments meet the stringent benchmarks set by Australian Standards, an assurance our quality control team reaffirms through regular visits to manufacturers. We stand by our unwavering commitment to consistently meeting and surpassing the highest standards.
Affordability Redefined
Leveraging a robust legacy spanning over two decades, we have cultivated enduring partnerships with the creators of our Patented Products and suppliers alike. This fruitful rapport has granted us substantial purchasing prowess, affording us the privilege to convey remarkable savings directly to you. Our journey of over two decades in the industry has culminated in unmatched buying power, redefining affordability without compromising on excellence.
We're Are Trusted in the Industry
We offer high-quality glass pool fencing installation services. Our products are backed by a team of experienced professionals who are passionate about delivering the best possible results for our clients. With over 20 years of experience, we're the experts you can rely on.
We understand that every project is different. That's why we offer a range of products and services to suit your unique requirements. Whether you're looking for a custom solution or something off-the-shelf, we can help. If you're not sure what you need, our friendly team are always happy to advise. We'll work with you to find the perfect glass pool fencing solution for your project, ensuring it's completed on time and within budget. Contact us today to discuss your next project.
Free Consultation
Our focus is providing complete solutions to your every need. Great customer service and only the highest quality glass pool fencing supplies in Australia. We provide FREE no-commitment consultation. Call us today!
Quality Products
We pride ourselves on all aspects of sourcing the best locally and international products. We only use factories that produce the highest stand products and must meet all the Australian Standard. Our quality control team regularly visit our manufacturers to ensure our high standards are always met.
Low Prices
With over 20 years of experience in the industry, we have built up long partnerships with the manufacturers of our Patented Products and with our suppliers. With this, we have generated great buying power which gives us the ability to pass on the savings to you.